Dinner Church
---
Dinner Church gathers on Sunday evenings at 5 pm

Sunday, November 19th

Sunday, December 3rd
​ Sunday, December 17th

​Who's Hungry? Food, Jesus, and the fight to end hunger. Exploring the nature of hunger, food insecurity, access, and nutrition. Why are over 50,000 people in Lancaster County struggling to have enough daily food? What are we doing to end hunger here? How is Dinner Church part of those effort?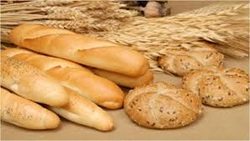 Hungry for Real Connections and deeper relationships;
Hungry for a family that demonstrates love;
Hungry to talk about and listen to the things that really matter;
Hungry for meaningful and effective actions that change lives and improve our communities.
Hungry for a feast of good food shared around a
common table, for which we give thanks to God.
These five hungers drive this gathering.
We are learning to live together in faith and hope through love.
We are practicing the way of Jesus the Christ--a way of healing, forgiveness, unconditional love, hospitality and welcome, mercy and compassion. Everyone who breathes is invited to take part. The table is always open and an empty space is ready for you.
Following the example of the first century church described in the New Testament
book of Acts:
Dinner Church is worship; prayer; a meal; a time of relationship-building and meeting new friends; a liturgy of the Eucharist; a place to be heard and seen; an extended family on mission, discovering a calling to serve our neighbors and neighborhoods; faith formation for kids and adults; a church without walls that does not discriminate or exclude anyone---and especially welcomes those who have been judged, hurt, or excluded by churches.
We welcome LGBT friends.
We welcome your faith questions and doubts.
We welcome your personal gifts and your disabilities.

---
---
What is Dinner Church?

Jesus ate with people. And then he died.
And then he was raised.
And then he became bread to eat.
We gather like the first Christians
to remember Jesus and experience God's presence.
We eat a simple meal.
We hear God's Word.
We strive to end hunger.
We share Communion.
We pray together.
We welcome guests, newcomers, and friends.
We hear stories.
We practice listening and reflecting.
Because our stories matter!
If church is new to you, come and see.
children and adults are welcome.
Bring something to share at the table.
---
---
IN. UP. OUT.
Jesus said that true faith is characterized by 3 loves:
Love for God, Love for one's neighbors; Love for One Another (fellow disciples in the church). A balanced life creates time and space for all three loves to develop and mature. Jesus teaches love that is inclusive, sacrificial, and forgiving. In the end, love wins. So, our relationships, now, matter.
At the table, we become the extended family of God. There is a place for you at the table, too.

---